Our journey of growing, milling, cold-pressing Linseed (aka Flax or Flax seed) and supplying only fresh oil and meal as a unique selling point started back in the new millennium, the year 2000. However, it was prior to this in 1998 when the purchase of a small farm already growing chamomile led us to wondering if this was to be our new enterprise. A still was built and we began the short journey of producing the beautiful blue chamomile oil. However, the experience quickly led us to the knowledge that to achieve a very small quantity of chamomile oil we needed a large quantity of crop and we felt this was unworkable.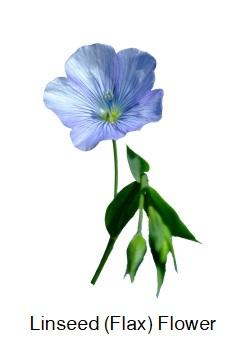 The still was advertised for sale and a potential purchaser came and whilst in conversation with Durwin he suggested we look into producing Linseed to making Linseed Oil. We had experience of growing Linseed (also known as Flax in USA and Canada) many years before as a rotational crop, but at that point we were unaware of its full potential. In 1999 the farm was growing linseed which was harvested at the end of August, beginning of September. A cold press was purchased from abroad and soon the newly grown linseed was ready to put through the press and the golden oil began to flow. The beginning of an exciting journey of learning all that linseed had to offer us.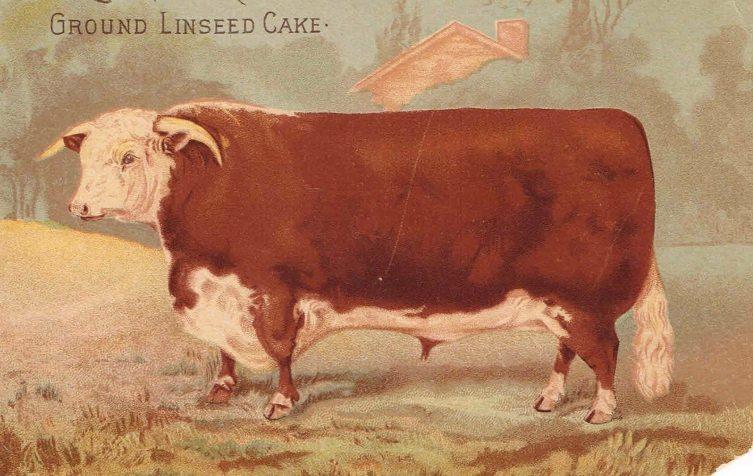 Healthy Linseed Oil Cake for Cattle - Sottish Beef
When cold-pressing linseed we already knew that the residue left from the pressing was a very healthy cattle feed as it was often included in the dairy ration bought for the milking cows all those years ago. Slabs of linseed could be purchased separately and Durwin remembers as a child cutting his finger on a kibbling machine whilst preparing the linseed cake for the cows. Fifty years on and Durwin started to research further the benefits of linseed, its health benefits especially the essential fatty acid content. This led him to a questioning approach to study the role of oils and fats in our diets in general.
And that's when it really started, in 2000 Durwin cold-pressed the linseed into oil, bottled it and went door to door to agents across the South of England selling his new products. With this becoming a huge success and a household name within the equestrian fraternity he was becoming more aware of the health benefits of linseed oil not only to animals but for people too. The journey with linseed was advancing. Read more about Durwin and Wendy here.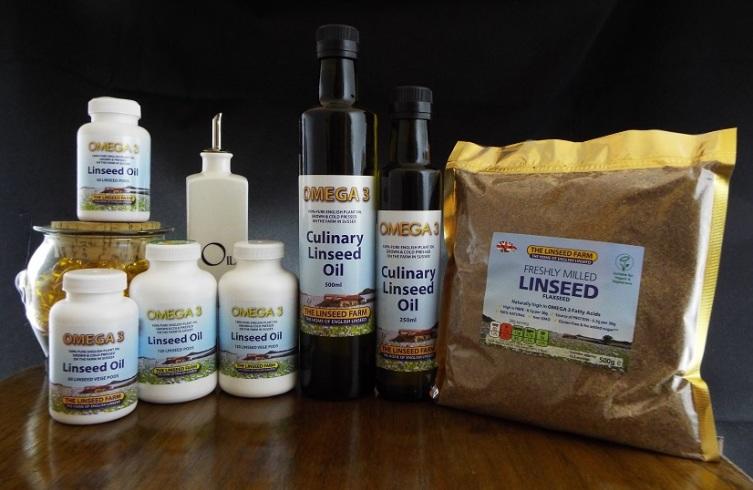 Linseed Products from The Linseed Farm
With a full range of products and a unique selling point of freshness, the birth of The Linseed Farm's fresh cold pressed linseed oil, freshly ground or milled linseed meal and a range of supplements, catapulted The Linseed Farm into the Health Food market (at this time they were known as High Barn Oils but have since remarket as The Linseed Farm. They are providing Retail and Wholesale services from a field to fork, spade to spoon operation. Supplying fresh Oil & Meal on a mail order (ecommerce) basis across the UK and Worldwide. The Linseed Farm also attends events and markets throughout the year supplying fresh oil, meal and pods all of which can be purchased online here.
On farm events are planned annually and we are happy to invite groups to the farm to learn about the linseed, how it is produced and the good it can do for us.
Customers love the fact we are a family business and we are very happy to introduce new and younger family members to The Linseed Team. Our nephew Lee has many years experience in stock and arable farming and brings fresh valuable skills to help us and our customers get the best from the Linseed.